Announcements,
Are you a Make-Up Lover?
Okay so we know most chicks like make-up, wear make-up... whatever. Most people wear MAC but we want to introduce you to Mark. It's Affordable, Good Quality make-up. Not only do they have make-up, they have clothing, hand bags, and accessories.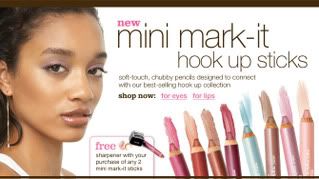 CLICK HERE
to visit the site to purchase items.
If you're interested in selling mark, please contact us at get.whit.it@gmail.com